On June 1st, 2023, the final evaluation of the Fashion Socks Design ISFS Award of International Folk Gifts Innovative Design Contest was successfully held, which was organized by the China Association of Higher Education for Foreign Student Education Management Association and sponsored by Shanghai Fashion Society and Shanghai Modern Service Industry Development Research Foundation. The Contest aims to promote acculturation and people-to-people bonds through fashion socks design, to explore and interpret the folk cultural elements of various countries, and to display the traditional culture with different characteristics and promote cultural exchanges among countries.
Sima, a Palestinian PhD Business student in our univeristy, won the Best Design Award for her work The Blessed Land, and Xu Jiu was awarded Excellent Instructor and international School was awarded the Best Organization Award.
Sima created innovative designs that have folk characteristics of her home country Palestine, which were divided into three sock series with four pairs of socks in each series. All designs are fashionable and have their own meaning and national symbols that represent culture and history of her country. In the process of creation, Sima focused on modern designs of socks, with ethnic element styles and the fabrics that were mostly cotton and merino wool.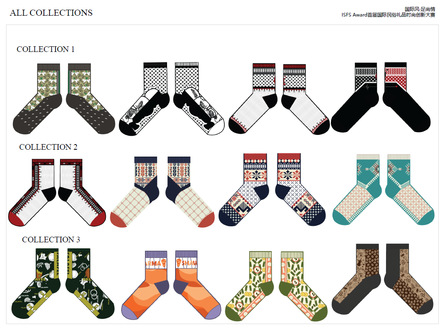 The first series was inspired by Palestinian representative symbols, such as the dove and the olive branch which are considered as symbol of peace, "Handhalah" as the symbol of Palestinian identity, the Palestinian Keffiyeh, and so on.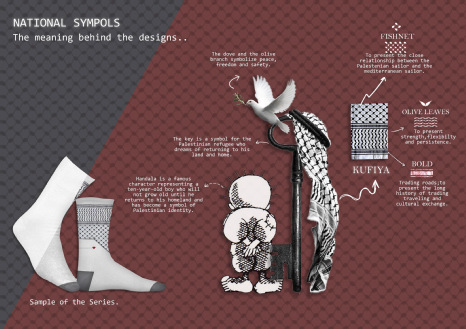 The second series was inspired by Palestinian hand embroidery. In the design process, Sima applied the traditional colors and patterns of Palestinian embroidery to her works, combining traditional elements with modern fashion, which was very innovative.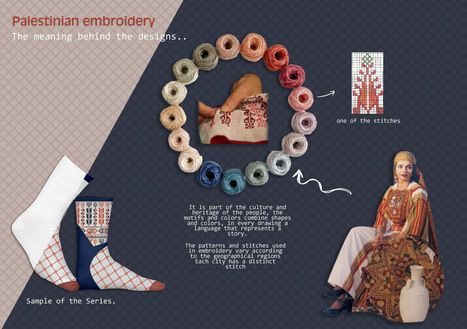 The third series is the Arabic food series. Palestinian traditional food is a part of Arab food culture. This series introduce Palestinian traditional food to people by drawing Palestinian special food on socks such as Falafel, Shawarma, Arabic coffee, and so on.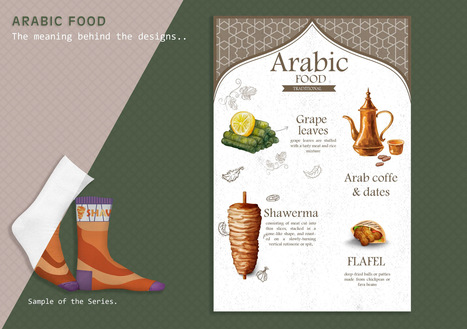 Through this activity, Sima creatively displayed her own culture with her own works, so that more people could learn about Palestinian culture in a different way.
At the end, Sima quotes the Palestinian poet Mahmoud Darwish to express her country:
"On this earth there is that which deserves life
On this earth there is the lady of the land,
The mother of beginnings, the mother of endings.
It used to be called Palestine, it will be called Palestine.
My lady: I deserve, because you are my lady, I deserve life."(Joyce Xu)