2022 Hohai University Offline Chinese Language Program
The program offers different Chinese language courses catering to diverse demands of the international students. The courses include Chinese Listening, Speaking, Reading and Writing. There are two semesters, spring semester and fall semester, each year respectively. The courses are taken offline. Upon completion of the study and exams, the University will issue the official certificates and transcripts to qualified candidates.
About Hohai University
Established in 1915, Hohai University (HHU) already has a century-old history. Under the direct supervision of the Ministry of Education, HHU has upgraded itself with good momentum of development in hydraulic engineering and water resources as its main focus, education of engineering subjects as its first priority, and coordinated development of a wide array of disciplines. HHU is a state key university under the "Double First-Rate" discipline plan, with national level innovation platforms as well as the graduate school. Over the past 100 years, HHU has contributed greatly to the nation's rejuvenation in the course of water governance and enjoyed a high reputation as China's cradle of hydropower innovators and entrepreneurs and a hub of water science and technology innovation. It is located in the Yangtze River Delta region, one of China's most economically active, open and innovative regions and currently comprises 3 campuses in Jiangsu Province (Xikang Road Campus & Jiangning Campus in Nanjing,and Changzhou Campus in Changzhou), covering an area of 1720,625 square meters.
The University adheres to the principle of openness and has built close relationships with more than 80 first-class universities and research institutes around globe. Being first batch of universities authorized to grant doctoral, master and bachelor's degrees to international students, HHU has cultivated thousands of international talents so far.
Length of Schooling and Application Requirements
Length of schooling: one semester or more
Requirements: foreign citizens aged 16-40, with high school diploma or above, physically and mentally healthy.
A guarantor's Statement (see Attachment 1) is required, when the applicant is under the age of 18.
Emigrants from Chinese mainland, Hong Kong, Macau, and Taiwan applying as international students must obey the relevant regulations of the Ministry of Education, China.
Application time
Spring Semester: from Dec 1, 2021 to Jan 5, 2022
Fall Semester: from May 1, 2022 to Jun 20, 2022
Application Documents
1. Scan copy of the valid passport.
2. The most advanced diploma and transcript.
Note: If the applicant has studied in China before, he/she will need to provide all the relevant studying certificates and transcripts.
3. Curriculum Vitae (Consecutive study experiences from high school. Full study experience is required for those who have studied in China.)
4. Scanned copies of all visas and residence permits related to China (Please upload the passport copy instead if you have not been to China).
5. Foreigner Physical Examination Form (see Attachment 2). The applicant should conduct the examination strictly according to the list. The result is valid for 6 months.
6. Non-criminal report. (The new graduates can choose to submit proof of good school performance.)
Application Procedures
1. Fulfill the online application via http://admission.hhu.edu.cn.
2. Pay the application fee (see Attachment 3).
3. The applications will be reviewed and admission results will be informed in two weeks or so.
4. The admission notices and visa application forms will be sent to the recruited candidates.
Visa Application and Registration
Those who're enrolled shall submit the admission notice, visa application for studying in China (JW 202 Form), foreigner physical examination report and blood test report to local Chinese Embassy or Consulate to apply for a student (X1) visa to China. The students should register at Hohai University within the indicated time on the admission notice.
In case of irresistible force, like the pandemic, the registration time and method shall be subject to email and official notice.
Fees
1. Tuition Fees: 6,600 RMB /semester, 13,200 RMB / year.
(Including all the teaching materials)
Note: 80% of the tuition fees will be refunded if quitting within two weeks after the registration. No refund after 2 weeks.
2. Application Fee (Non-refundable): 400 RMB.
3. Accommodation on Campus (Optional) : 600-700 RMB/month.
(Double-bed room, shared bathroom and laundry room)
The international students must purchase comprehensive medical insurance in accordance with relevant national regulations and university requirements(300 RMB/semester or 600 RMB/year). Otherwise, registration is not allowed.
Contacts
Jessie Wang
Tel: +86 25 83787955
Email: admission@hhu.edu.cn
Add: International School, Hohai University, No.1 Xikang Road, Nanjing, Jiangsu, China
Post Code: 210098
Fax: +86 25 83787981
Web: http://cie.hhu.edu.cn, http://ie.hhu.edu.cn
Attachment:

1.Guarantor's statement.pdf

2.Foreigner Physical Examination Form.pdf

3.How to Pay the Application Fee for Hohai Online Application.pdf
International School
Nov 29, 2021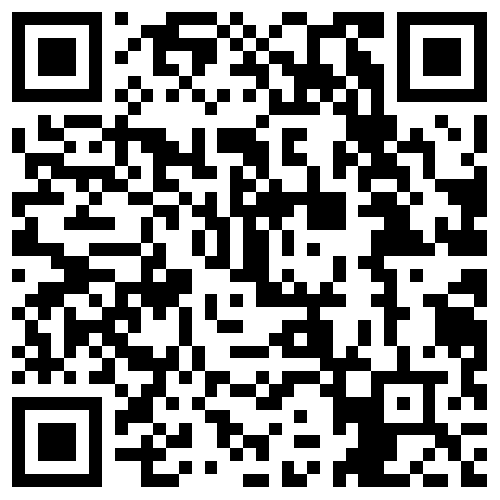 Scan to Share