In the rush of time, the series of activities of Exhibition of the River of Tradition, Tour of the Sea of Culture-Chinese Traditional Culture Experience Month for Overseas Students is coming to an end.Let's draw a successful conclusion to this unforgettable journey of Chinese traditional culture with a beautiful concert of folk music.
Chinese folk music is a kind of instrumental music with string, wind and percussion as its main performance form. It attracts numerous audiences with its unique timbre and beautiful melody, and has become one of the most popular music in the world. As a representative of Chinese music culture, folk music not only has a profound historical background and unique artistic charm, but also can express the Chinese people's perception and feelings of life and nature.
Activity presentation: Since its establishment, the Traditional Orchestra of College Students' Art Troupe of Hohai University has developed rapidly in scale. Now it has developed into a provincial college students' Chinese orchestra with more than 100 members, complete vocal parts and Musical Instruments.The orchestra consists of five parts: strings, plucking, blowing pipe, bass and percussion. Currently, there are more than 100 members.The orchestra mainly performs traditional Chinese classical music, aiming to promote traditional Chinese culture and revitalize the time-honored folk music in the new era. In 2017, the Chinese Orchestra successfully passed the evaluation of Jiangsu Provincial Department of Education and was recognized as Jiangsu College Student Art Troupe. In 2020, it was awarded the honorary title of Excellent College Student Art Troupe of Jiangsu Province. The members of the orchestra have also been praised in many national and international art exchange activities.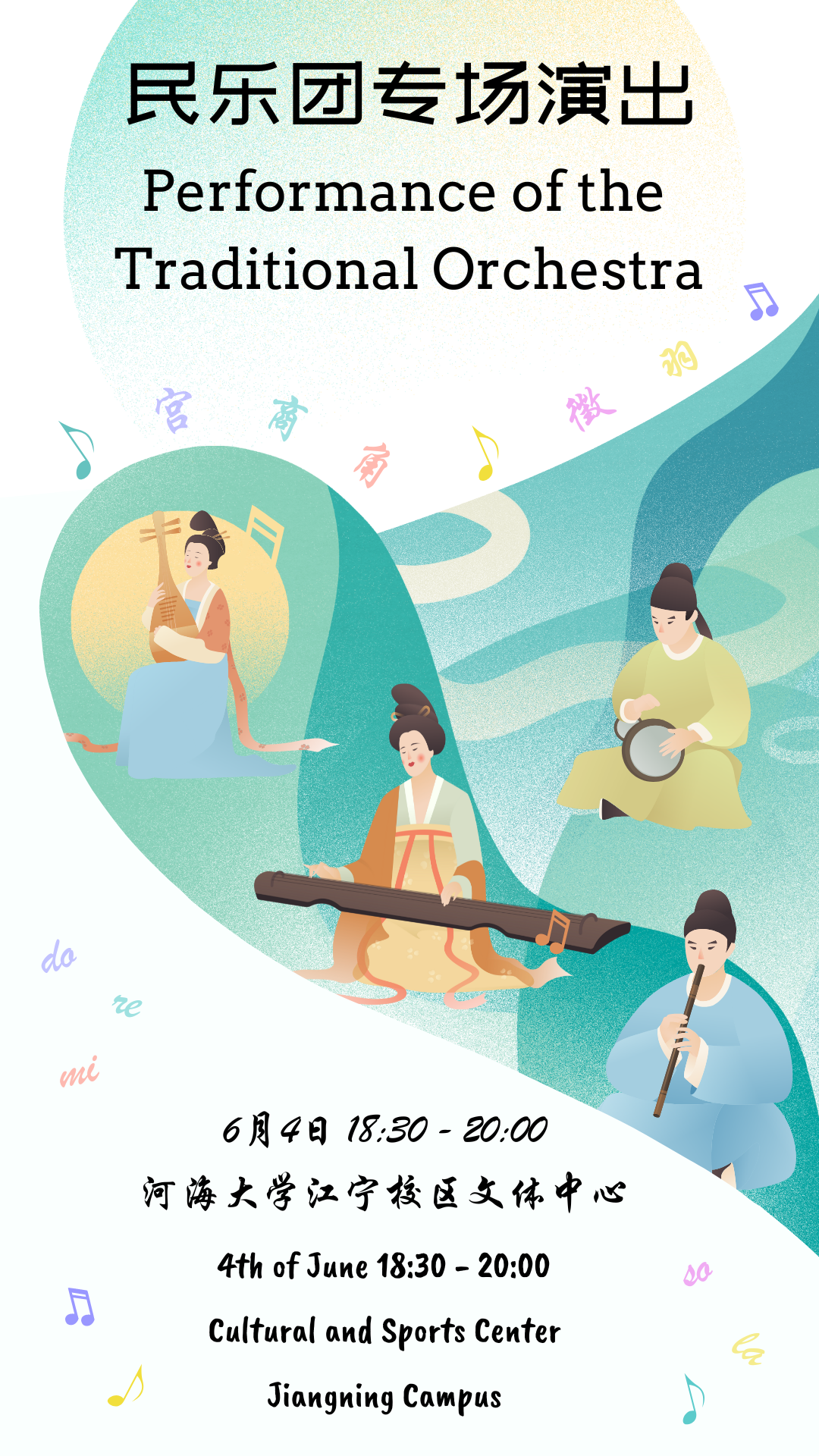 Activity time: 18:30-20:00 on June 4th
Location: Cultural and Sports Center, Jiangning campus
Organizer: Traditional Orchestra of College Students' Art Troupe of Hohai University
Participation: Scan the QR code to apply online.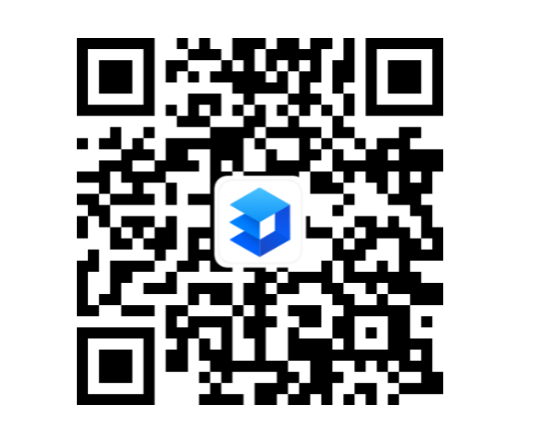 Attention: Limited slots available. The registration is valid for the first 50 applicants.The Chinese Language Center will confirm all the successful registration by email.
The Traditional Culture Experience Month is a wonderful opportunity for cultural exchange between the students from China and foreign countries. We hope that through this activity, international students can have in-depth contact with Chinese culture in a way of seeing, hearing and feeling in person, so that learn about Chinese spirit, Chinese values and Chinese solutions in multiple levels, fields and channels, and can help them to better understand today's China, and stimulate their understanding and recognition of Chinese culture.
International School
May,2023