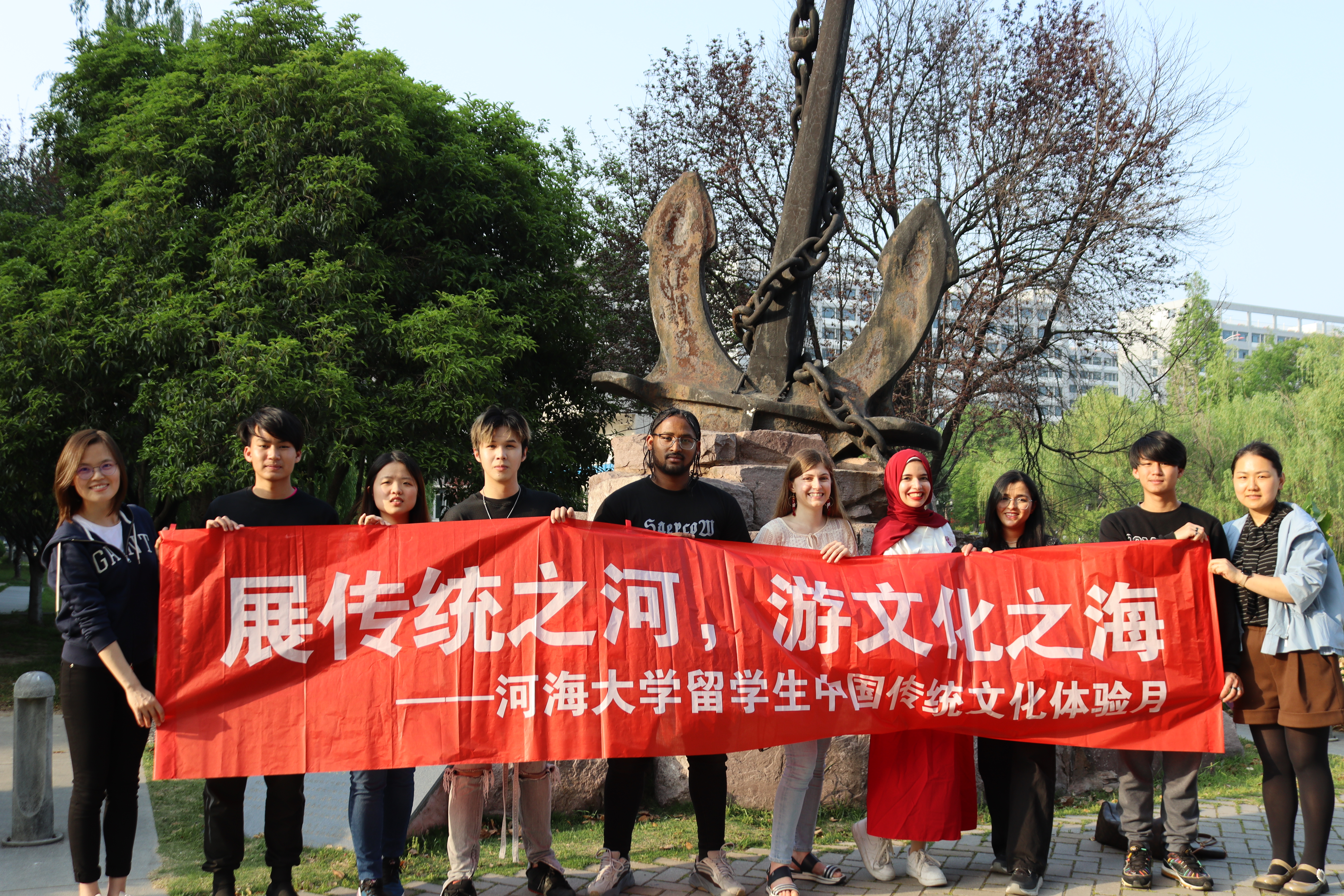 China has a great etiquette, hence it is called Xia; The beauty of clothing is called beauty. Chinese culture is like a surging and magnificent river, with a long and continuous source. Chinese traditional culture has gone through many vicissitudes, accumulating the crystallization of the wisdom of the Chinese nation, and should also become an important source to form the international students to be a culture ambassador who know about China and be friendly to China.
In order to help international students better understand the charm of China, the Chinese Language Center of International School, in collaboration with the Youth League Committee and student clubs of Hohai University, has launched the activity named Exhibition of the River of Tradition, Tour of the Sea of Culture - Chinese Traditional Culture Experience Month for International Students. Using campus club cultural activities as a carrier of culture exchange, international students can experience Chinese traditional culture through lectures, cultural experiences, exchanges, and other forms.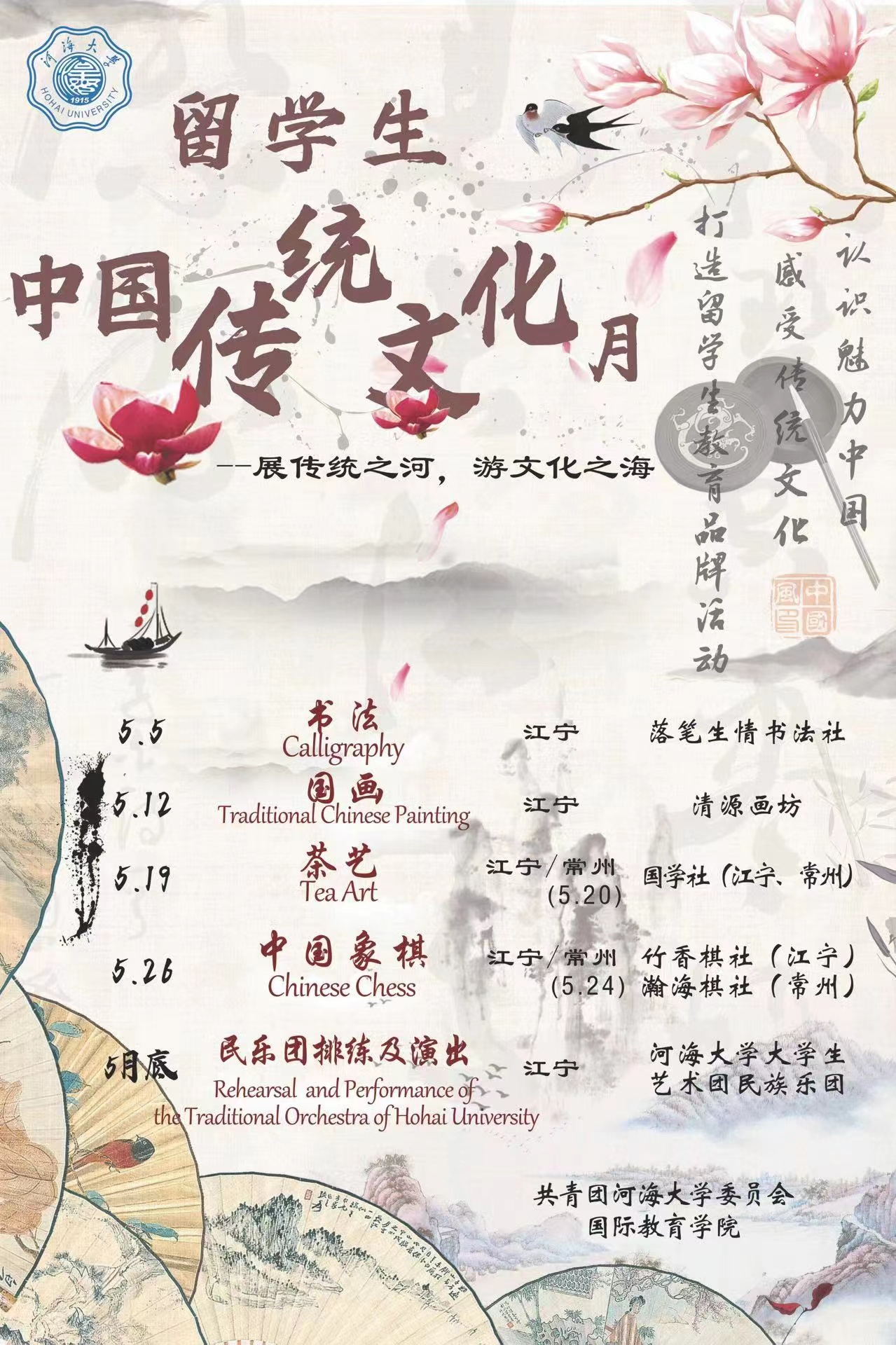 During the Traditional Culture Experience Month, student clubs will organize some characteristic activities, and international students can register to participate in colorful experience activities such as calligraphy and painting, Chinese chess, tea art, and folk music performance. Through their personal experience, they can understand traditional Chinese philosophical ideas and values, which can help them to better understand today's China, and stimulate their understanding and recognition of Chinese culture.
Time of activities:May,2023
Participants:International Students of Hohai University.
Registration for participating to the cultural activities.
First activity: Calligraphy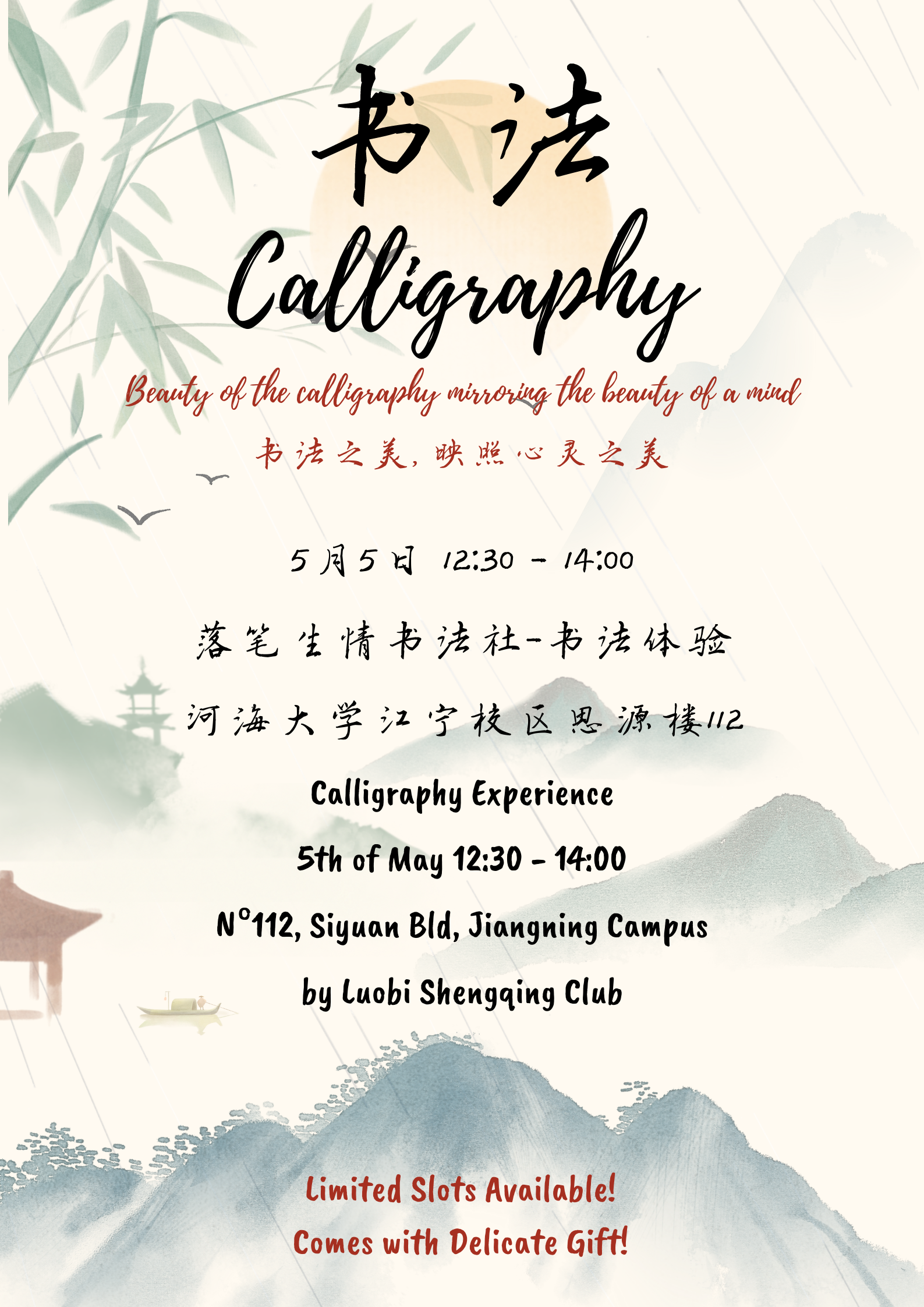 Activity content:Calligraphy
Activity presentation:In this calligraphy experience event, the Calligraphy Society will help international students to understand the elements and writing tools of Chinese calligraphy, understand the development history of Chinese calligraphy, and appreciate the elements of Chinese calligraphy on the international stage. The members of club will provide on-site guidance on writing and assist international students in making calligraphy crafts using heat shrink sheets as souvenirs.
Activity time:12:30-14:00 on May 5th
Location:No112,Siyuan Building, Jiangning campus
Organizer: Luobi Shengqing Club
Participation:
Online registration:https://kdocs.cn/l/cqNGnEEBhIpd
Attention:Limited slots available. The registration is valid for the first 30 applicants.The Chinese Language Center will confirm all the successful registration by email.
For more details about the following activities, please pay attention to the notice of International School.
International School
May, 2023