Dear students,
The summer vacation starts from July 4 and ends on August 28, 2022 and the old students in China should renew their online registration on August 27 and 28. The specific requirement and arrangement of the semester registration will be notified later.

Degree Program and Chinese language Program freshmen who are currently in China will enter the campus on September 13 and 14. The time might be adjusted according to the epidemic prevention and control policy. Please pay attention to check email and notice.
Prevention and control of epidemic
Students who travel to other cities need to go through leave procedures with your counsellor. Please do not go to medium or high risk areas. It is strictly forbidden to return to the university in the middle of summer vacation or in advance without permission.
Those who're living off campus or in other cities should abide by the relevant regulations of local government on epidemic prevention and control. Keep in touch with your counsellor or supervisor.
Happy holiday!
University Calendar 2022~2023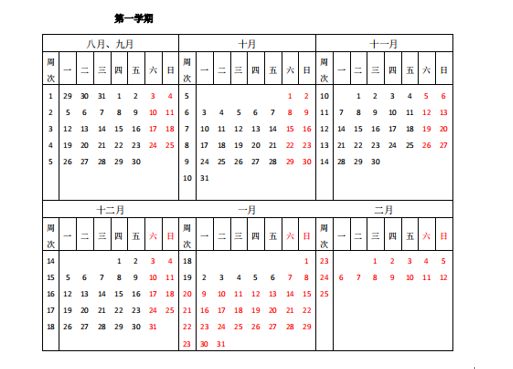 The first semester
August 29, 2022 to February 12, 2023, in which the course teaching lasts for 19 weeks (August 29, 2022 to January 8, 2023).
On August 27 and 28, 2022, the old students reported for registration, and the class was held on August 29th.
Winter vacation: 5 weeks from January 9, 2023 to February 12, 2023 (Spring Festival on January 22).
International School
July 3, 2022