In order to guide Hohai students to grow into good youth who have the responsibility and the will to cope with struggle and create a good atmosphere of striving for excellence among the students in Hohai University, the Candidates Nomination of the Top 10 Outstanding Students in Hohai University in 2022 was carried out. GAZI TAWFIQ EZAZ and INAM ULLAH, two international students of International Office, successfully won the honorary title of Top 10 Outstanding Students in Hohai University.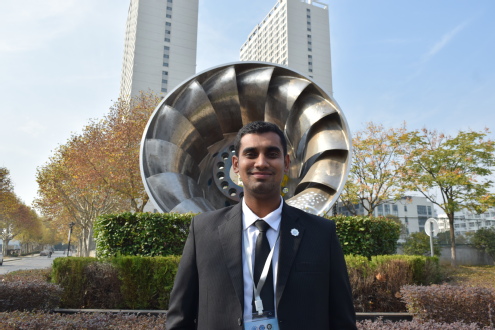 GAZI TAWFIQ EZAZ (Zhang Zitao), male, Bangladesh, doctor degree in Grade 2018, majoring in Hydrology and Water Resources in College of Hydrology and Water Resources. He won 2019 Chinese Government Scholarship for Outstanding Overseas Students in China and 2019 Jiangsu Province Distinguish International Student Award. Moreover, he was interviewed by China Radio International and won various awards such as the Outstanding Achievement Award of 15th World Water Valley Forum and 15th Overseas China Forum in 2019. He participated in national and municipal volunteer activities for many times, and served more than 1,000 people in total. Furthermore, he participated in the activities held by international associations and organizations such as Hydrology and Water Resources Association, Researchers' College and WHO for many times and published two SCI papers. Modest and friendly, he has made outstanding achievements in the field of international exchanges, and is affectionately called friendly messenger of international exchanges by international students.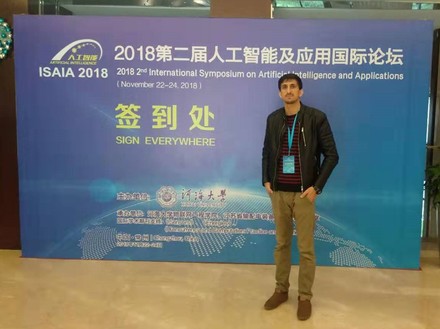 INAM ULLAH (Yin Nan), male, Pakistan, doctor degree in Grade 2018, majoring in Information and Communication Engineering in the College of Internet of Things Engineering. During his doctoral period, he published 13 SCI papers, including 6 for one, 6 for two and 1 for three. He also participated in the Internet of Things Conference held by Zhejiang University and Jiangsu University. After class, he has participated in the Hohai Cup volleyball match for many times and the Chinese Bridge Chinese competition for World College Students. Yin Nan, who has made great achievements in research, believes that university does not just mean academy. If a student wants to be truly happy, he must constantly hone his character, learn knowledge and enrich his experience in various activities and competitions.
This candidate nomination has been widely concerned and actively participated by international students. Hope the students keep on working together to create glorious future.