International School held a New Year's Art Exhibition at Building 20 on December 23,2020 to enrich students' cultural life. Organized by Student Management Office, the exhibition was graced by the attendance of Fan Rui, Vice Dean of International School, directors of Property Management Company and over 100 international students.
During summer holiday and cultural festival in 2020, International School held Photography Competition, Painting and Calligraphy Competition, as well as 'Hohai Impression' Photography Competition.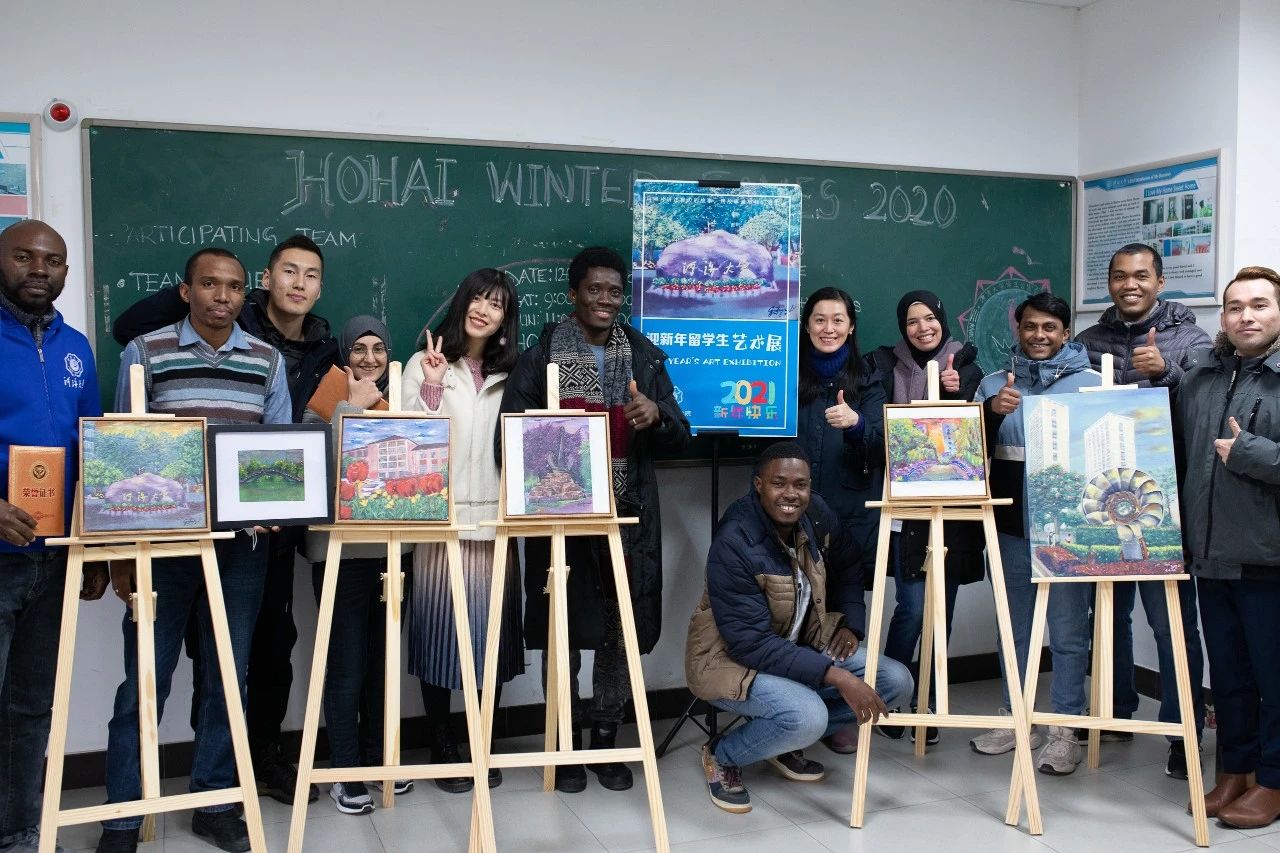 Prizes were awarded to AKWASI NYANO AKROFI, BRIAN USORE, etc. The winning works are all on display at the exhibition.
In the opening speech, Mr.Fan shows his appreciation of students' ability to capture the beauty of life and their active participation. After the award ceremony and group photos, he goes around the exhibition and communicates with the participants. Along with the regular COVID-19 prevention and control measures, Vice Dean encourages students to safely join in more activities to remain happy and positive.