外国留学生申请学位成绩单审核流程
1. 申请者自查
登录《研究生教育教学管理系统》(http://yjss.hhu.edu.cn/home/stulogin)对照自己的培养方案和培养计划查看是否完成规定的课程学习(硕士最低28学分,博士最低15学分,汉语课和中国概况课合格),并生成PDF格式成绩单。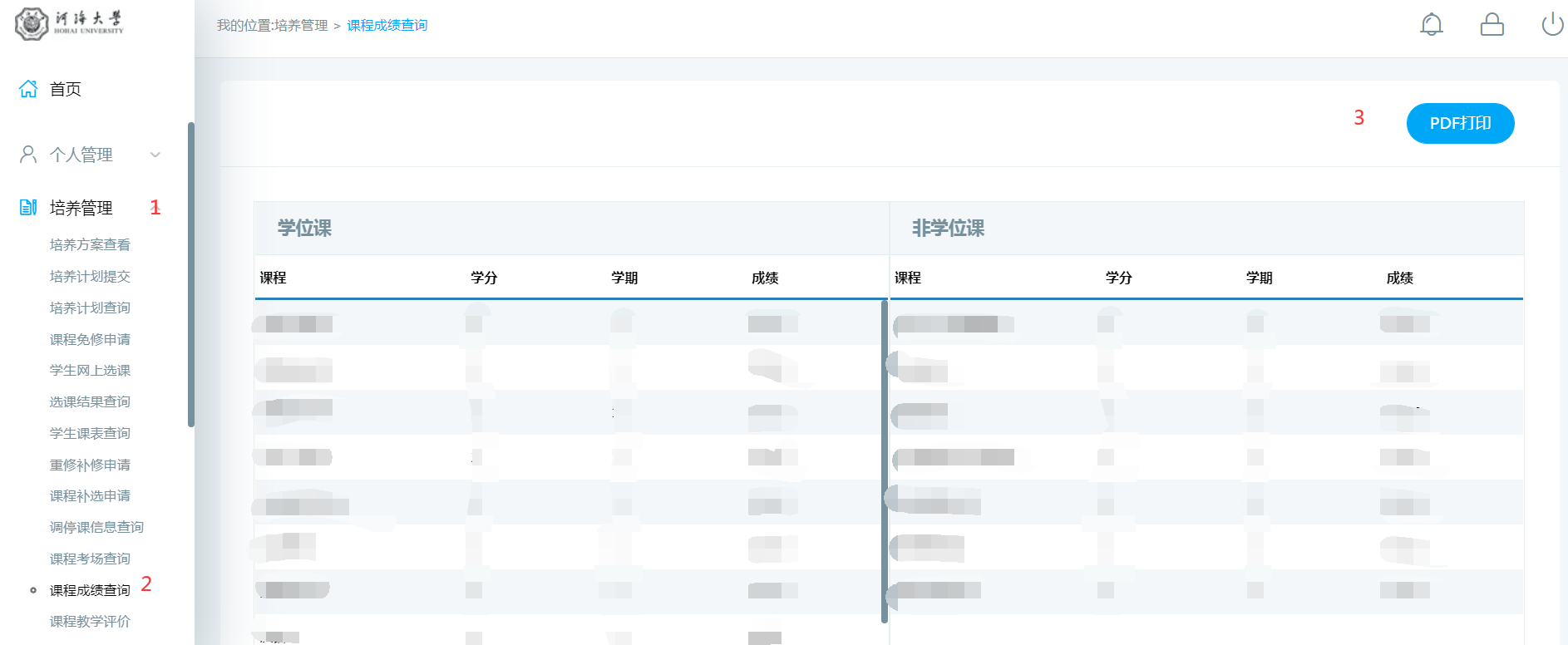 2. 国际教育学院审核
(1)线上申请
发送邮件至国际教育学院教务办ie_academic@hhu.edu.cn,邮件名为"学号+学位成绩单",邮件内容如下:
1)学号:
2)中文名:
3)国籍:
4)专业:
5)导师:
邮件附件为:
1)护照(照片页);
2)系统生成的成绩单
国际教育学院一般在三个工作日完成审核,并将符合要求的成绩单(PDF格式)回复至发送邮件的邮箱(申请者若需纸质材料,请派人至国际教育学院教务办领取)。
(2)线下申请
申请者持打印好的成绩单和护照复印件于每周二、四上午8:30-11:30至国际教育学院教务办办理审核手续。
3. 学院录入
申请者将审核通过的成绩单提交至学院研究生秘书处,由学院秘书在研究生系统中完成相应手续。
The Process of Application for Degree Transcript of International Graduate Students
1. Self-Review
The applicant shall log into "graduate education and teaching management system"(http://yjss.hhu.edu.cn/home/stulogin) to check whether you have completed the required courses(minimum 28 credits for master's degree, minimum 15 credits for doctor's degree, the courses of Chinese Language and China Introduction are mandatory) according to your own program and course plan.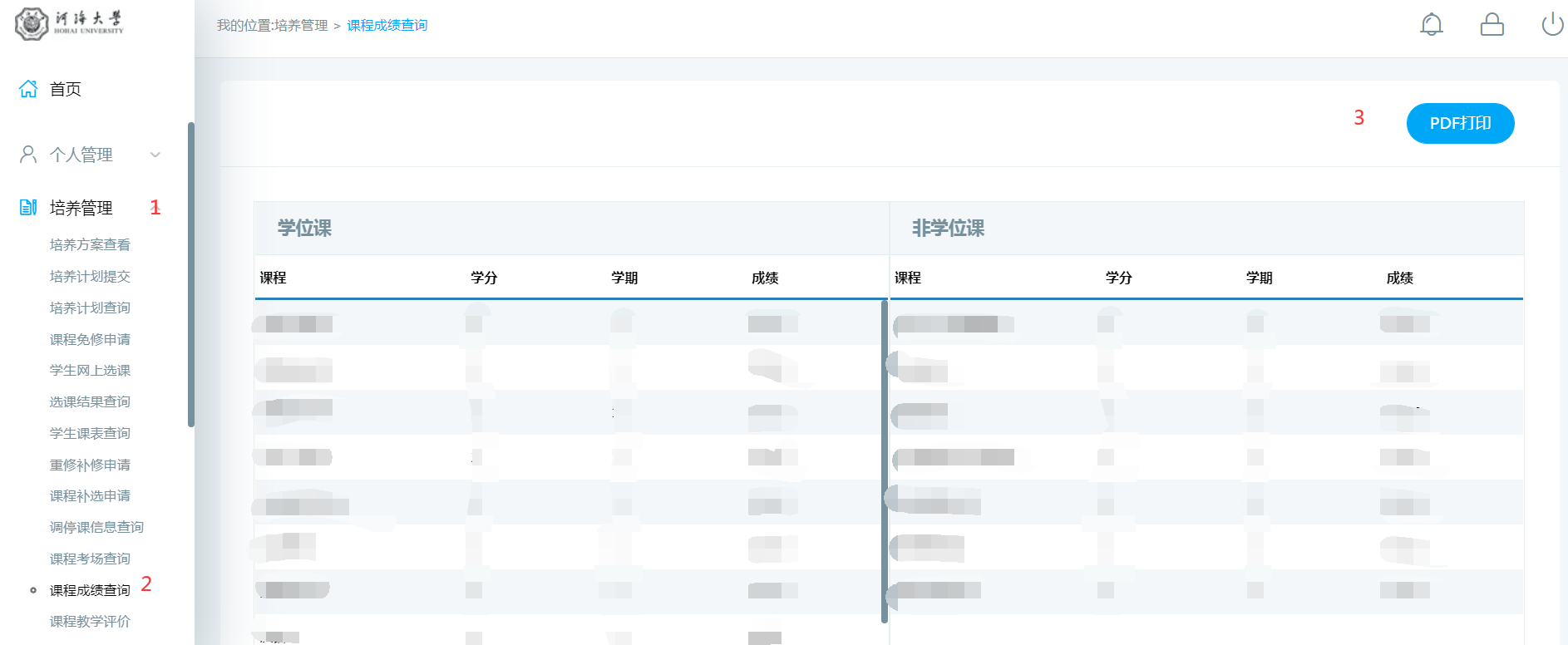 2. Reviewed by International School
(1) Online application
Applicant shall send an email to the Academic Office of International School (ie_academic@hhu.edu.cn), with the email topic "Student ID+Degree Transcript". The contents of the email are as follows:
1)Student ID:
2)Chinese Name:
3)Nationality:
4) Major:
5) Tutor:
The email attachments are:
1) Passport (information /photo page);
2) Transcript in PDF generated from the system
International School generally replies within three working days. The qualified transcripts (in PDF format) shall be replied. (if applicants need paper materials, please send someone to the office to get).
(2) Offline application
Applicants shall go to the Academic Office of International School at 8:30-11:30 a.m. on Tuesdays and Thursdays with the printed transcripts and passport copy.
3. College Review
Applicants shall submit the approved transcripts to the graduate secretary of the college, who will complete the corresponding procedures in the graduate system.