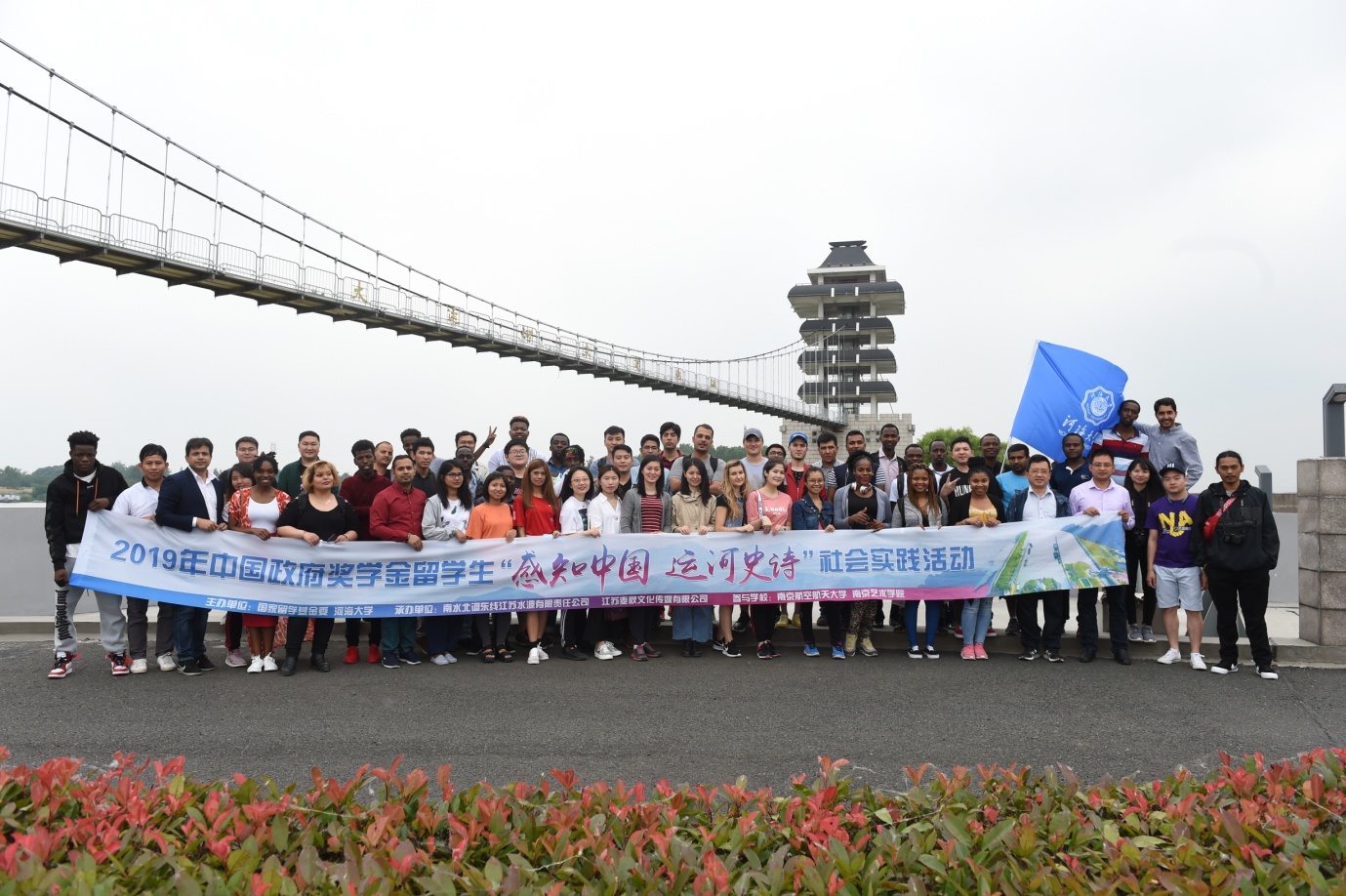 "Perceive China–A Canal Epic"Social Practice and Cultural Experience Event was held On 30th -31st May, 2019 in Huai'an and Jiangdu cities in Jiangsu Province. Sponsored by China Scholarship Council, this event was organized by International School of Hohai University and undertaken by Jiangsu Water Resources Co. Ltd. and Map Magazine. A total of 80 CSC Scholarship students from 37 different Countries across four Continents participated in this event.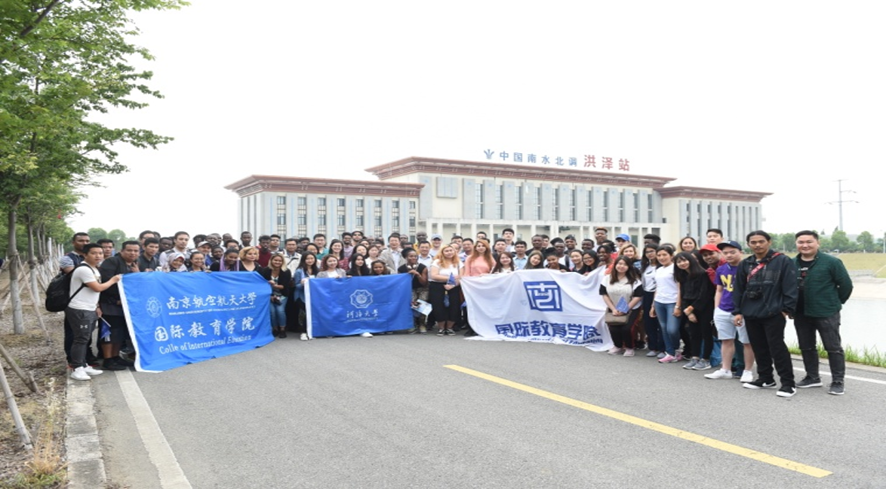 During the two-day event, students visited the South-North Water Diversion Project, the South to North Water Diversion Hongze Pumping Station, Huai'an Water Resources Project Center, Huai'an fourth pumping station, Huai He River An'lan Exhibition Hall, the South to North Water Diversion Data Center in Jiangdu, South to North Water Diversion Pumping Station No. 3 and so on at Jiagndu. Among them , the Jiangdu No. 3 Pumping Station is one of the large-scale pumping stations on the East route of the South to North Water Diversion Project
.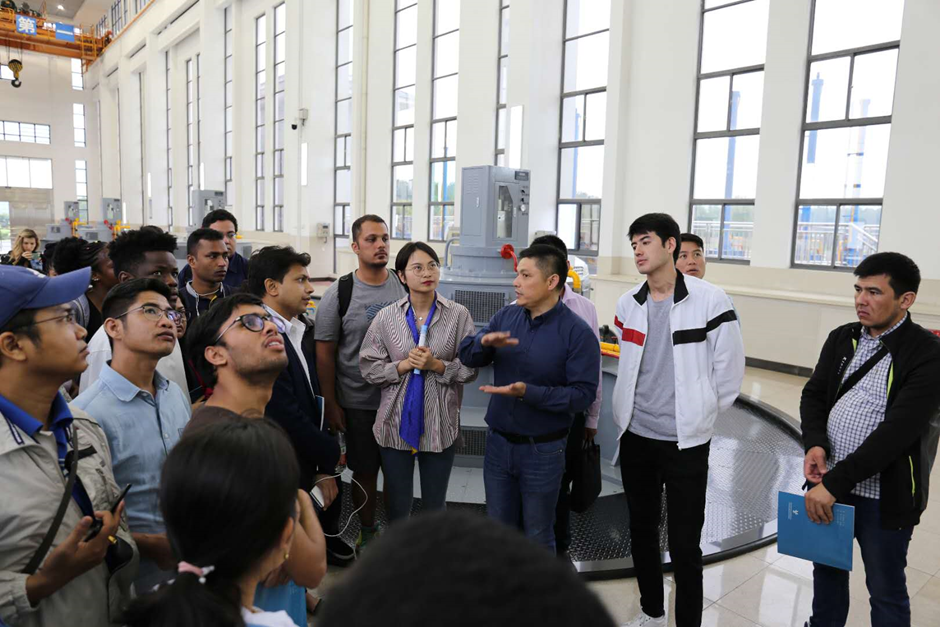 The students learned the strategies and the technicalities for the dredging requirements of Baoying Lake, Baima Lake, and the harnessing concept of improving navigation conditions for the water environment during the field visit. Museum photos, documentation and 3D-models of the project provided technological knowledge as well as experiences to the students of advanced harnessing concept, construction experience, and technical skills required for maintaining such a water resource project.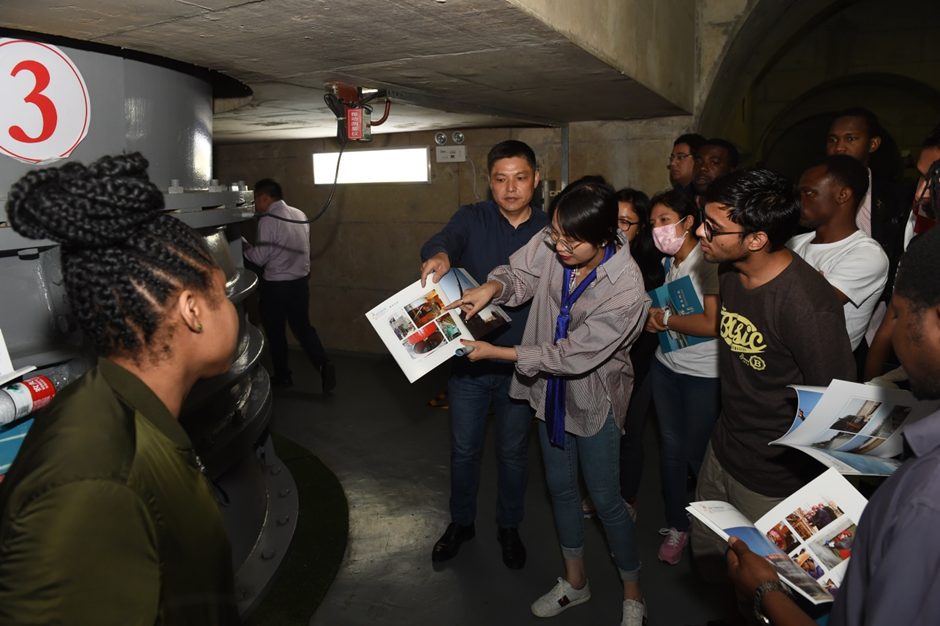 The group also visited the Dongguan Street, known as a "Village of successful candidate in the imperial examinations", and it has a deep and profound cultural heritage. Dongguan Street is the best preserved historical street district from an ancient city of the state of Chu. The students were amazed by the ancient Chinese natural setting, deep traditional sense of history, cultural heritage, values and the traditional architectural characteristics of the town.
A workshop was organized during the trip, Mr. Fan Rui, vice-Dean of International School of Hohai University and Mr. Shi Wei, the associate director of HR Department of Jiangsu Water Source Co. Ltd. Fifteen Representative of international students presented their understanding and experiences of this tour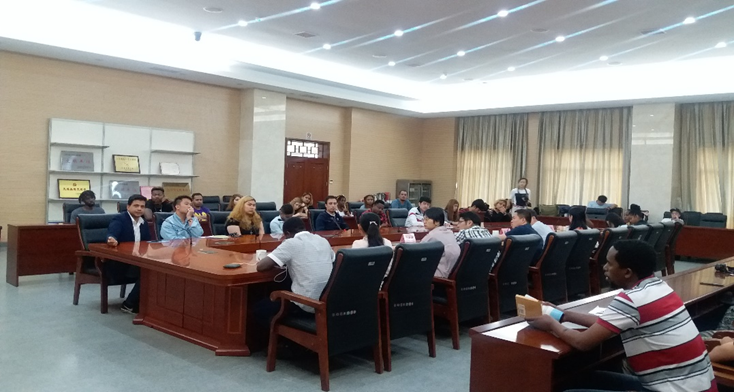 Participated International Students highly appreciated the Chinese Government for supporting such a wonderful trip as well as helping their countries with the developed technology and facilities.