Hohai University (HHU) celebrated the Graduation ceremony on June 20 (Thursday), 2019. This is the lifespan memory for all Graduated Students. 'There's nothing like walking across that stage to get the long desired diploma.' HHU (Hohai University)'s commencement ceremony of Graduate students was held on his past Thursday at 2:30 p.m. in the Sports Cultural Centre of the Jiangning Campus, Hohai University.
The ceremony started in presence of Mr. Xu Hui, the President of Hohai University. President of HHU gave an overall description about the recent achievements Hohai University in the field of Research and Technology and he congratulated all Graduated with best wishes. Mr.Xu Weiya, Vice President of Hohai University and Mr Zhang Haijun, Dean of International School, Hohai University were present along with other Deans and Professors of HHU. It's always a day of tremendous joy for the students and families."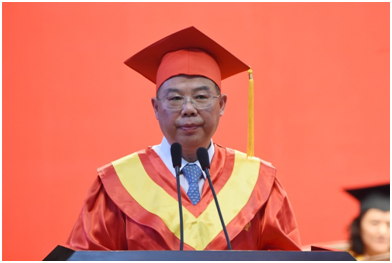 President of Hohai University
PEER GUL TOTAKHIL, Masters Graduate from College of Civil Engineering gave a speech about his feelings and inspiration from Hohai University. He also praised and expressed gratitude to Hohai University as well as International School of Hohai University on behalf of all International Graduate Students.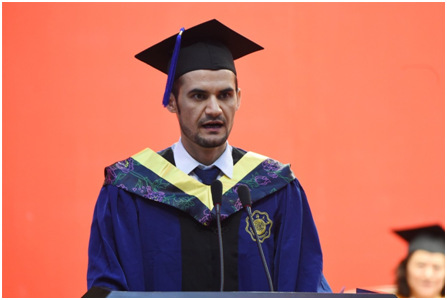 Total 161 International Students from more than 35 Countries graduated this June, 2019 from various Disciplines (Engineering School, Business School, Public Management etc.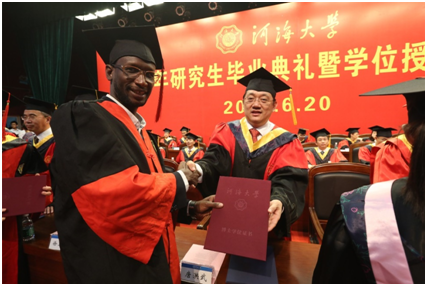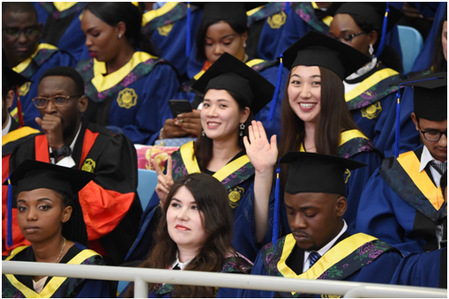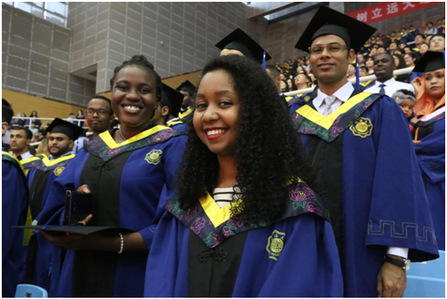 The Graduation ceremony is unforgettable with presence of thousands of degree candidates, participants, and guests from different parts of the world. The Grand-scale celebration that appropriately marks the academic achievements of the Hohai University graduates. After the University President and Deans from different Colleges has conferred all degrees, cheers, applause, and celebration ensue as the class officially graduates.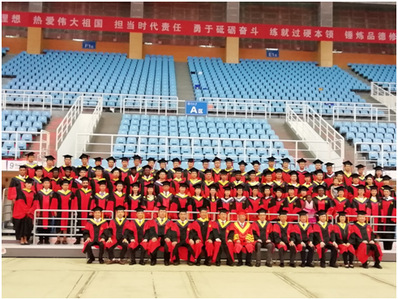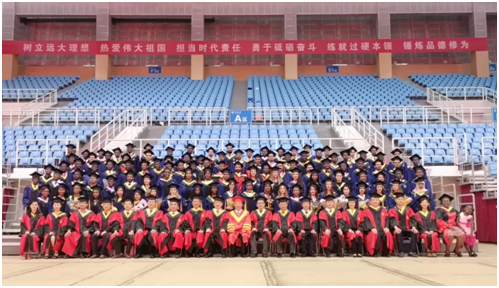 'Graduation is not the end; it's the beginning- Orrin Hatch' Congratulations to the entire Grade of June, 2019 and Best wishes for their future life.
International School
Hohai University