关于学院入学教育安排的通知
请所有的新生注意!
各个学院为留学生精心安排了入学教育和学院开学典礼。
请注意下表中的安排并准时出席。
友情提示:请所有研究生带好"综合素质记录本"和填好信息的"论文指导手册,请填好个人信息及学习计划等栏目,学院将根据填写的内容安排指导教师。
国际教育学院
2019年9月2日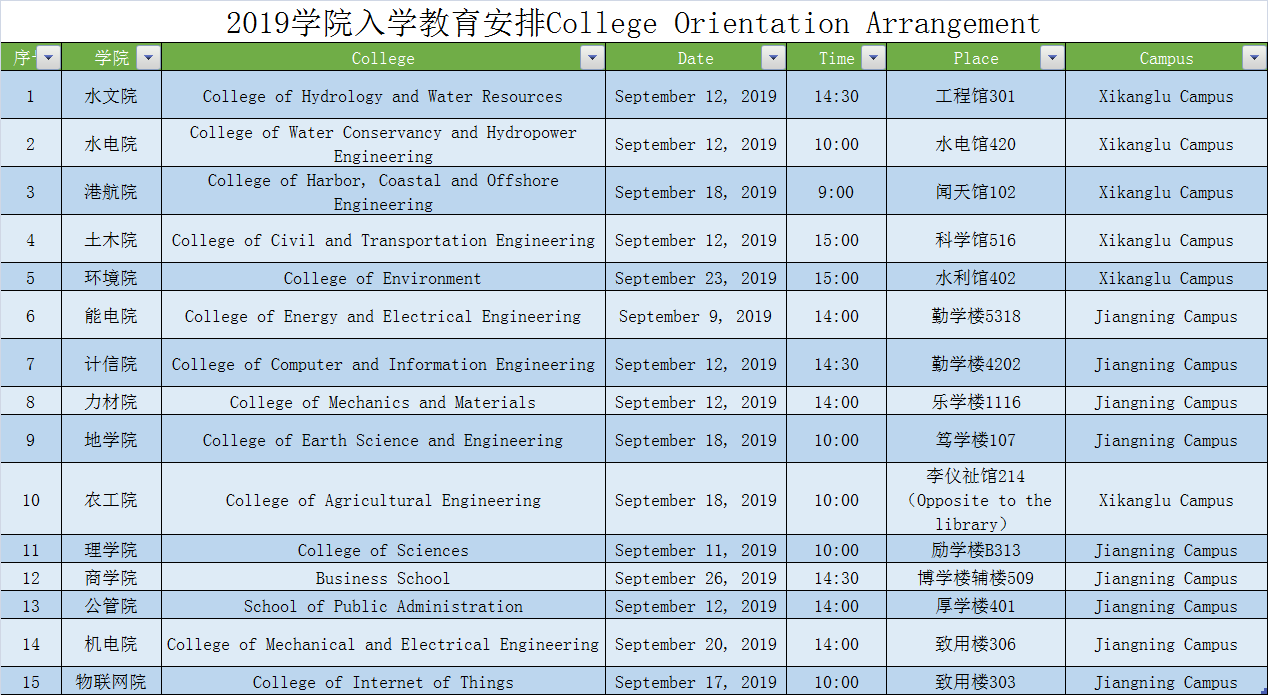 Notice on the College Orientation Arrangement
Dear all new International Graduate Students,
The colleges have arranged the orientation including Welcome Ceremony for each of you.
Please see the arrangement in the below.
Kindly remind all graduate students to bring the "Record Handbook for Comprehensive Courses" and the FILLED "Thesis Handbook" (Please fill in the personal information and also your study plan, the college will help you to find a supervisor according to the Thesis Handbook).
Please pay attention and attend on time.
International School