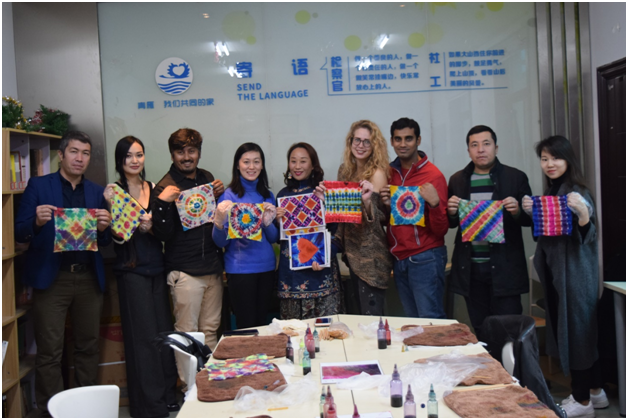 Organized by
Qingdao International Community, Nanjing, China
14thNovember, 2018
In order to enrich the level of international community relationships as well to spread the Chinese Traditional Knowledge among International Students, a learning session of traditional skillswas organizedon 14th November 2018 by Qingdao international community, Nanjing, China. Students from different countries such Bangladesh, Vietnam, Hungary, Uzbekistan, Mongolia took part in this Traditional learning skills session.
The learning session started at 2pm.The principal objective of the learning session was to offer Chinese Traditional knowledge about Clothes painting, also to create an inclusive, open and harmonious international community atmosphere between Chinese Society and International Students.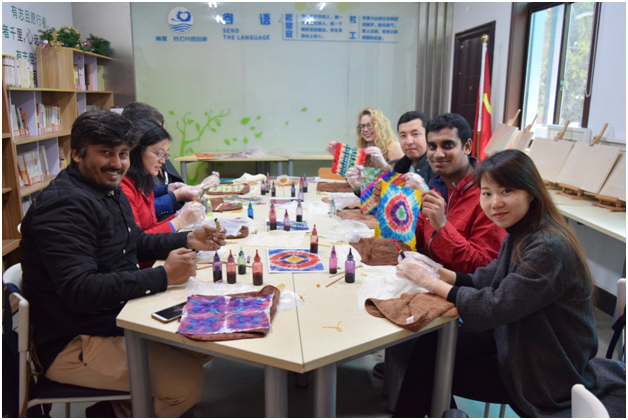 Students learning new Traditional Chinese skills about Clothes painting
A group of International Students of Hohai University attended the Volunteer services during the programs. Ms. Yang Ying working in International School, Hohai University was also present during the event along with students. Learning new Traditional Chinese skills can help International Students to find new friends as well as reach out to deep level of the Chinese community.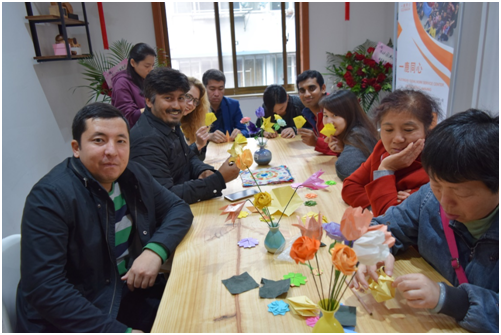 Hohai Students learning the making of flower arranging by Paper-cutting
During the learning sessionstudents learned many social activities as well as making many tools with paper cuttings. Paper-cutting and Flower arranging teaching attracted the Students so much. It was a new experience for International Students to learn such an entertaining Chinese skill.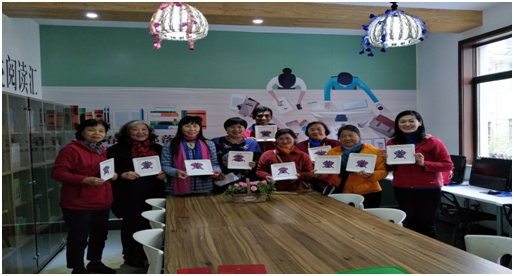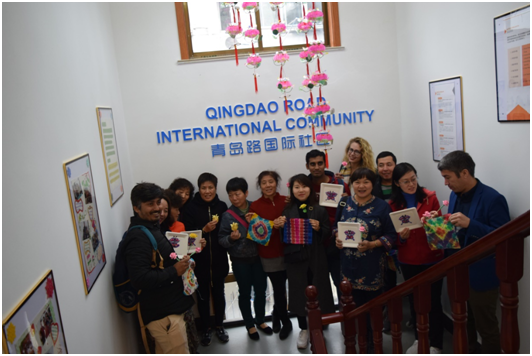 In Conclusion, The learning session of Traditional Chinese Skills arranged by Qingdao road international community made a decent impression on the foreign students.