International Students of Hohai University taking parts in Community Services and Volunteer works, 2018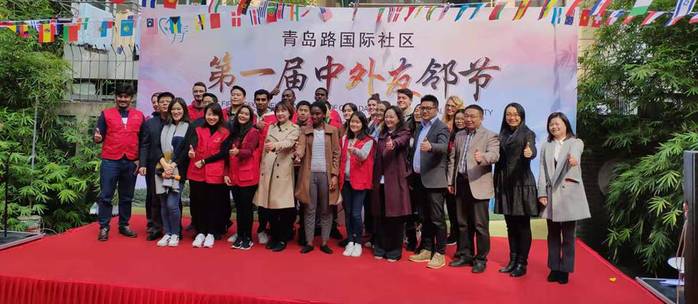 Organized by Qingdao International Community, Nanjing, China
10th November 2018
In order to enhance the level of international community relations, two-way volunteer service platform was organized by Qingdao international community, Nanjing, China. The main objectives of the volunteer services were to provide warmth as well as to create an inclusive, open and harmonious international community atmosphere between Chinese Society and International Students.
Volunteering and helping others can help to reduce stress, find friends, reach out to the community, learn new skills combat depression, keep mentally stimulated, and provide a sense of purpose. Considering this the first good neighbor party of Qing Dao Lu International Community was held on 10th November 2018. The programs started at 10 a.m in presence of the leaders of the Public Political Bureau, Gulou District.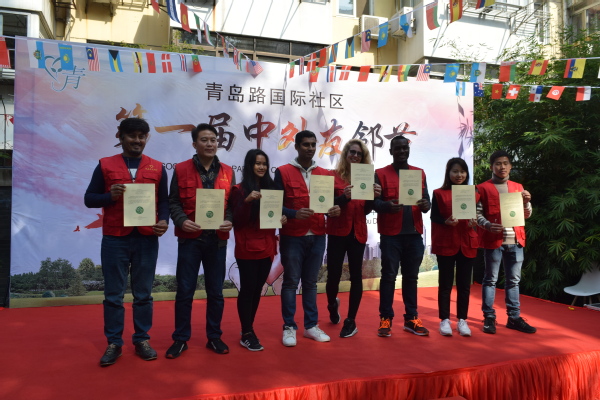 The leaders of District Civil Affairs Bureau, District Commerce Bureau, District Public Security Sub-Bureau, HunanRoad Street related leaders. Mr. Chen Yunsong, the Director of the Sino-us Cultural Exchange Center, Professor and Doctoral Supervisor of the Department of Sociology, Nanjing University-Johns Hopkins University Sino-American Cultural Research Center also gave an opening speech in the program. This activity is sponsored by Qingdao Road Community, Gulou District a Lu TongxinSocial Work Service Center.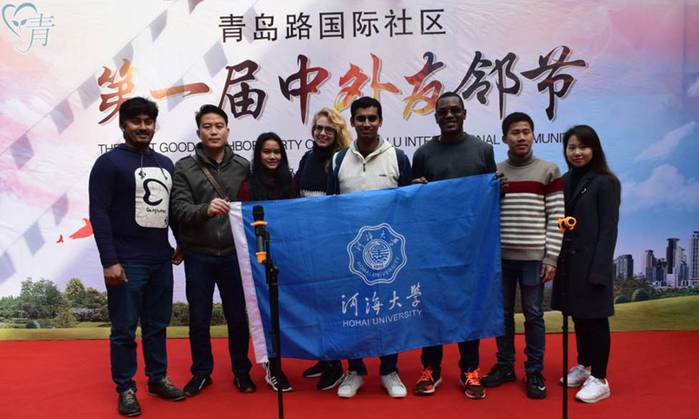 International Students of Hohai University
A group of International Students of Hohai University attended the Volunteer services during the programs. During the daylong programs, students learned many social activities like Poetry Class of different local languages of Jiangsu Province and English corner. Students also enjoyed a lot all through the teaching of Dough Figurines. Students from Nanjing University also present there and took part in Stage performances.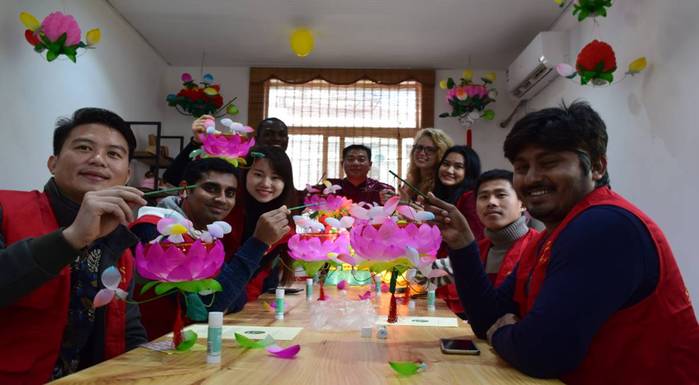 Hohai Students learning the making of Lantern by Paper-cutting and flower arranging
Paper-cutting and Flower arranging teaching attracted the Students so much. It was a new experience for International Students to learn such an entertaining Chinese skill. The teaching of international etiquette was an important point. Qingdao road international culture exhibition center provided an overview of Chinese Culture and Community.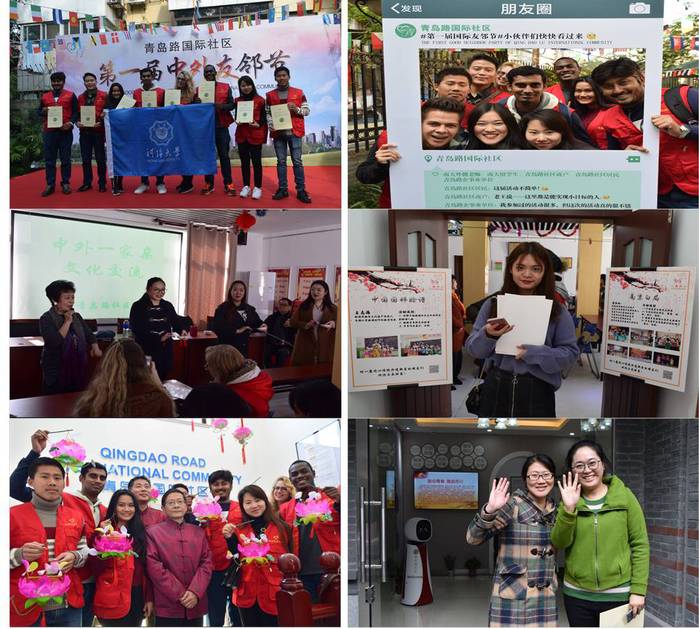 International students of Hohai University interacting social activities during the event
In Conclusion, Introduction and demonstration of Qingdao road international community service function, as well as Publicity and promotion of traditional intangible cultural heritage, made a decent impression on the foreign students. As Community volunteer work has proven to be a powerful predictor in students' academic lives and university experience theStudents highly praised the organizing authority as well International School of Hohai University to provide such an opportunity to them where they can know and take part in Chinese Cultural activities.
[Volunteer Team Members- Gazi Tawfiq Ezaz, Md Halim Shalehy, Clenmar Rowe, Nguyen Minh Thuy, Inthila Tasaketh, Thiri Thon Thon Htun, Layhok Kry]