On April 25 and April 26, the Chinese Government Scholarship's international student "Perceive China" event sponsored by the China Scholarship Council, and undertaken by Hohai University and Map Magazine was held in Huai'an and Jiangdu. More than 90 international students from over 30 countries attended this event.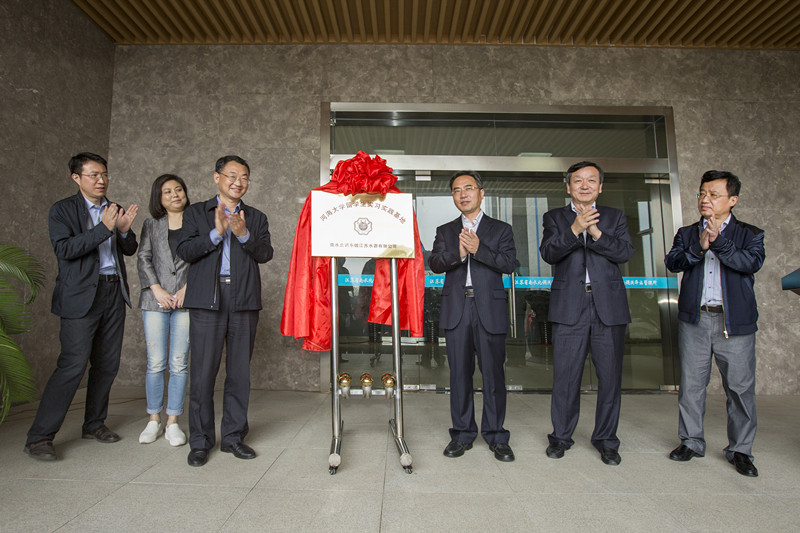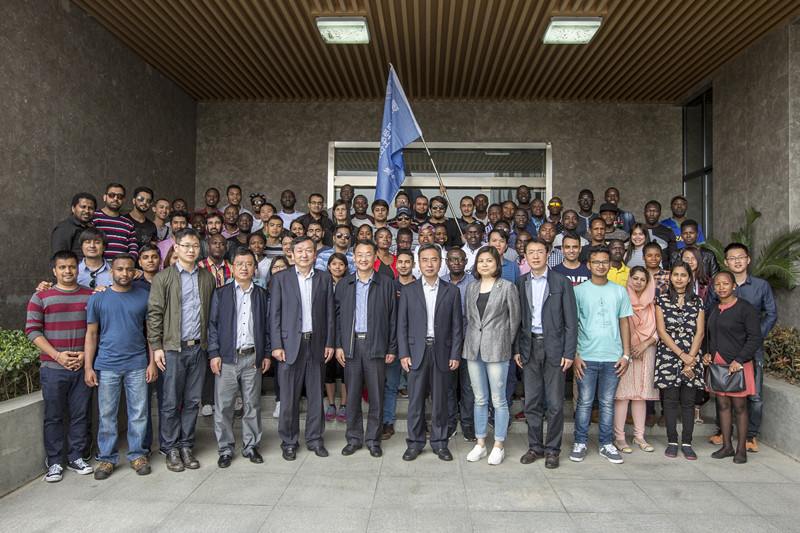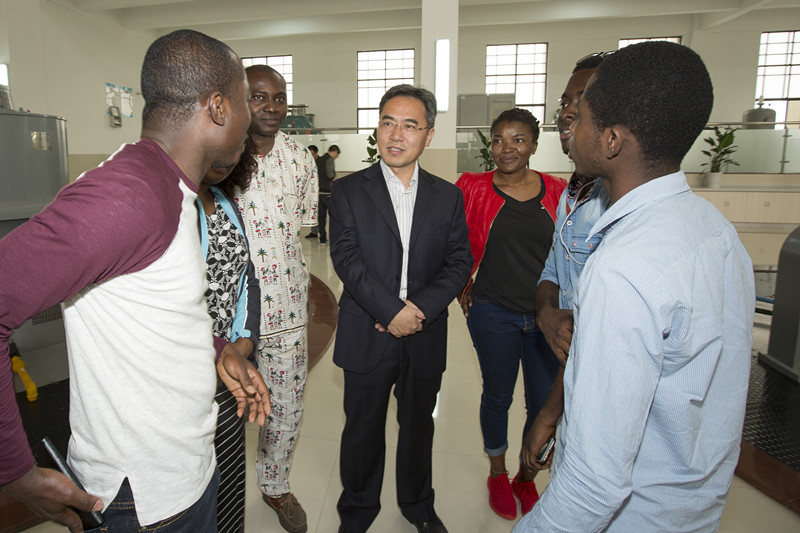 Before visiting, Hohai University and Jiangsu Suyuan Co,. Ltd. signed the agreement for providing the practice base for international students. The leaders from two parties participated in the inauguration.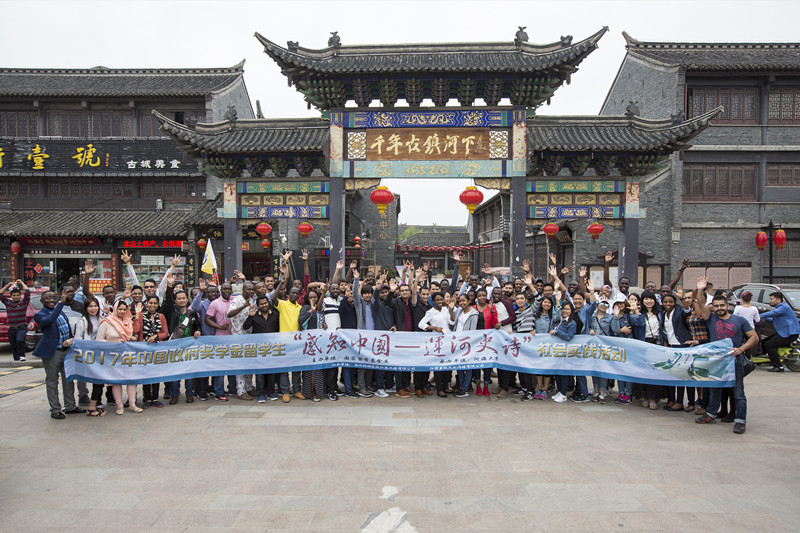 The first stop was the South to North Water Diversion Hongze Pumping Station. These international students learned the technical knowledge of transferring water 150m3/s to the Hongze Lake by visiting, explanation, checking the model, and imitation. They got to know the drainage requirements of Baoying Lake and Baima Lake, and the harnessing concept of improving navigation conditions and water environment. In the afternoon, the students visited the Huai'an Water Resources Project, and experienced the advanced harnessing concept, construction experience, and technical skills. They also visited the Hexia Old Town, which was originated by the Grand Canal. The international students communicated with the local residents to know the rise and development of the ancient Grand Canal culture and experienced the cultural complex related to water.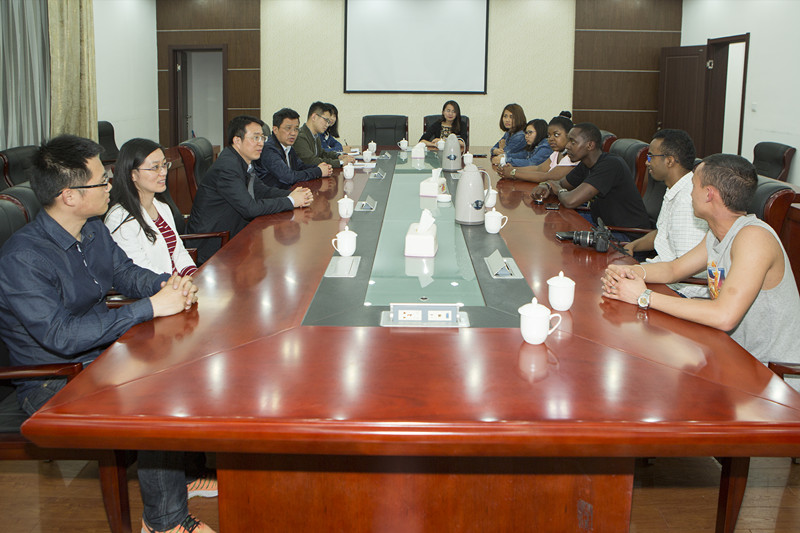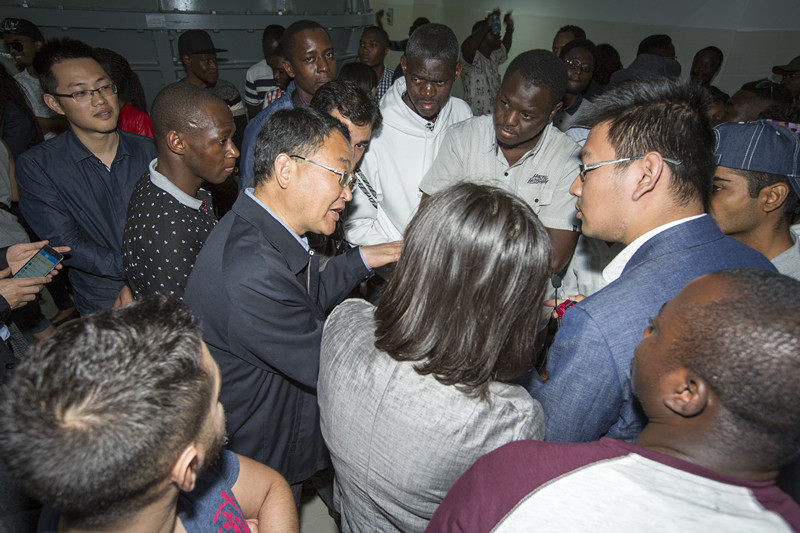 On April 26, the students visited the South to North Water Diversion Data Center in Jiangdu. In the Data Center, they visited the display room and control room in the data center,and listened to the introductions to the layout, construction, operations, and management of the Jiangsu section of the South to North Water Diversion project. The students were amazed at the beautiful model of the South to North Water Diversion Project. In the afternoon, the students began to tour the third and fourth pumping stations of the South to North Water Diversion Data Center in the afternoon. The Jiangdu third pumping station is one of the large scale pumping stations on the East route of the South to North Water Diversion Project. The exchange students earnestly listened to the explanations of the tour guide at every stop. A student said: "it's my great pleasure to have the chance to visit such a grand water conservancy project in China".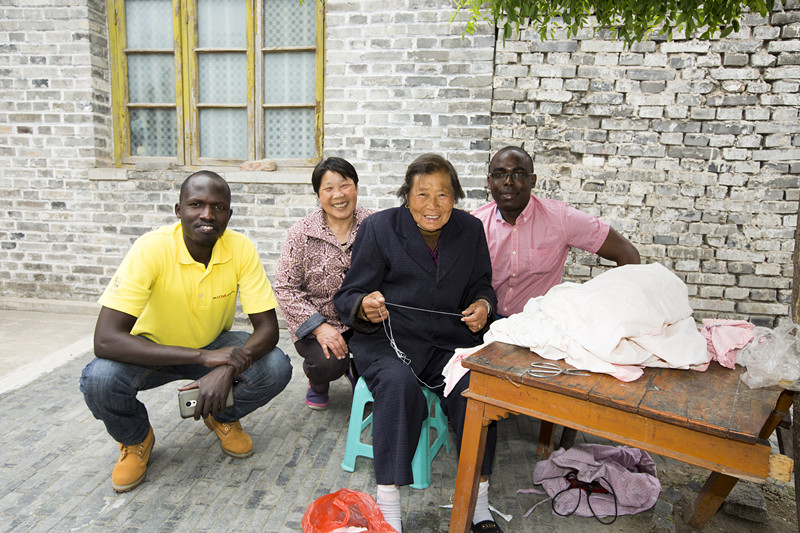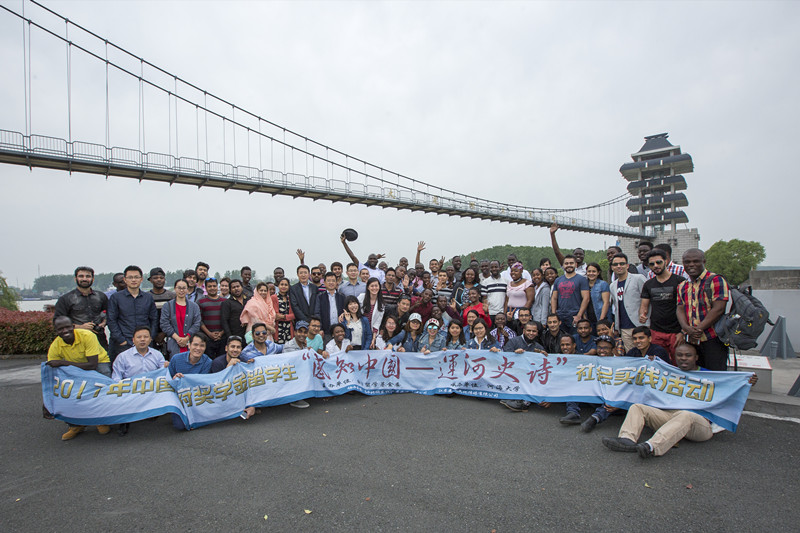 The international students appreciated the significance of the South to North Water Diversion Project more directly through the event. The water conservancy project relieves the water shortage problems in North China and provides a guarantee for the economic development of the north. The students integrated the professional knowledge with practice during the touring process, and further understood China and perceived China's charm.